1924–2014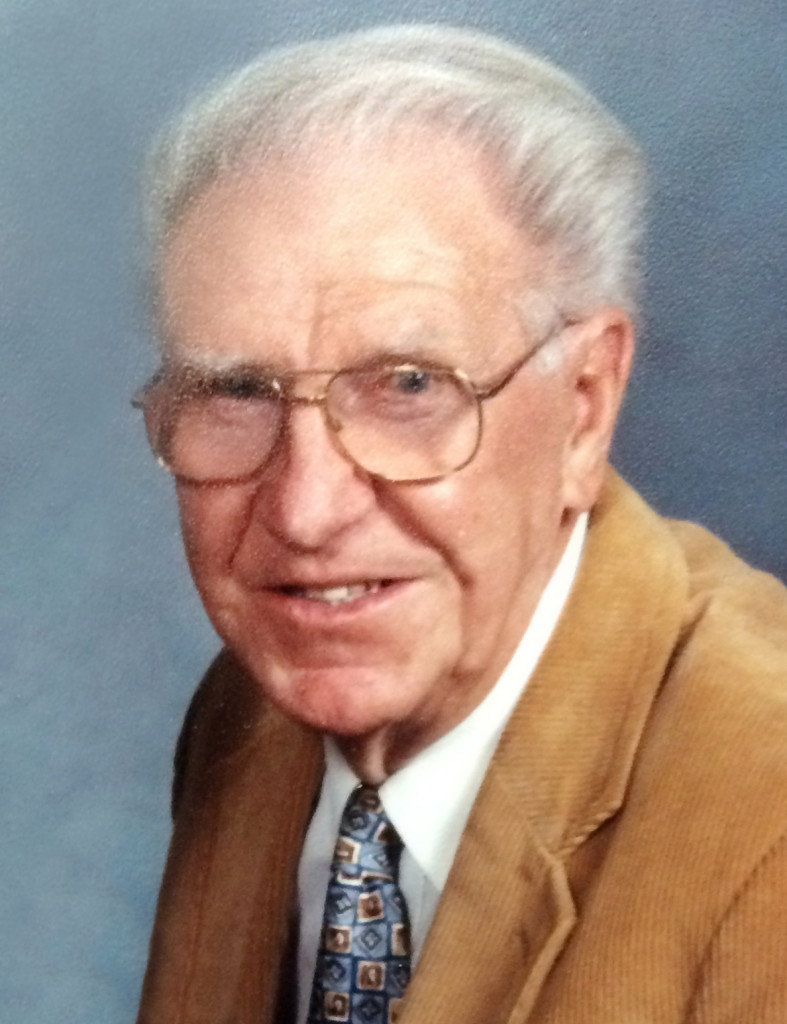 Robert Conway Newman, Sr., of Eustis, Florida, passed away peacefully on February 5, 2014. He was preceded in death by his mother, Marguerite Hart Eacho and his stepfather, Raymond Eacho. A Celebration of Life service was held at First United Methodist Church of Tavares.
Bob was born on February 3, 1924, in Richmond, Virginia. He received a civil engineering degree from Virginia Polytechnic Institute in Blacksburg, Virginia. He also attended the University of Richmond before joining the Army Air Corp at age eighteen. Stationed in North Africa, he served as a pilot for approximately three and a half years.
By profession, he was a civil engineer and worked for Richmond Steel. In addition to designing barges, he was involved in many engineering projects including restoration work for Historic Williamsburg.  After his retirement, he moved to Florida and met Elizabeth Smith in 1987. They were married March 20, 1988, and celebrated their twenty-fifth wedding anniversary last year.
He is survived by his wife, Elizabeth; two sons, Robert C. Newman, Jr. and John Newman of Virginia; a stepdaughter, Cheryl Ritchie; two stepsons, Lee Smith and Sammy Smith; and eleven grandchildren and four great-grandchildren.
In Memoriam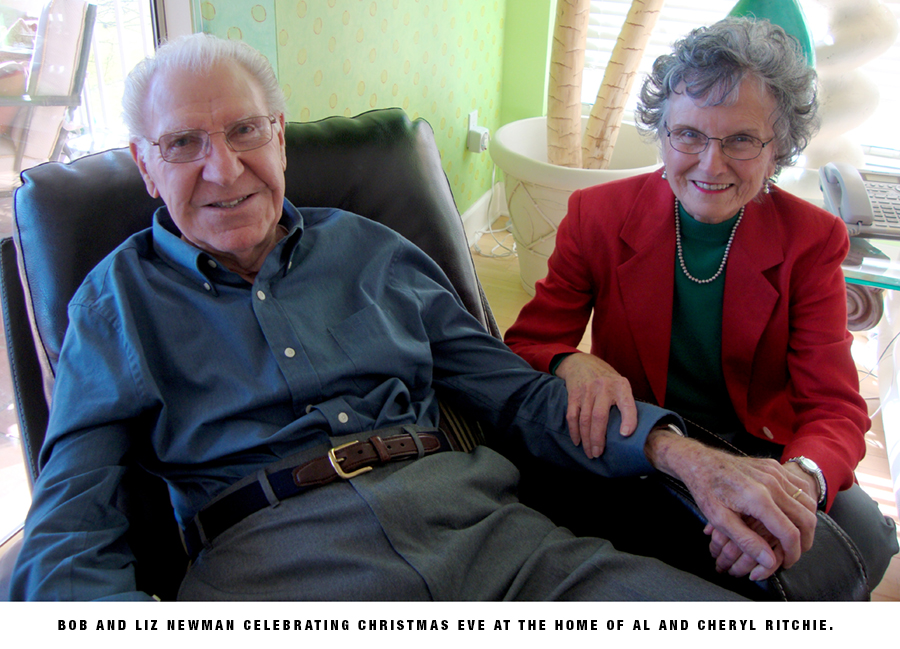 For nearly twenty-six years, Bob Newman was a wonderful husband to my mother, a caring stepfather, and a fun grandpa who knew how to make "Awful Waffles."
Before Mom and Bob were married on March 20, 1988, he told her that he didn't think he would live much longer—maybe another five years—and he wanted to enjoy life while he could. When I mentioned this to a friend the other day, he said, "Well, there you have it—she extended his life by twenty years."
She could probably get credit for the full twenty-five, because shortly after they were married, Mom took him to a cardiologist for a check-up. One quadruple bypass later, Bob was set for at least two decades of traveling, camping, and cruising. His dream of enjoying retirement came true.
They made lifelong friends in their camping group, and Bob enjoyed their annual Super Bowl parties. He was always in favor of a get-together that included friends, family, and food. He loved our family gatherings and would frequently ask Mom, "When is everybody coming over?" As recently as last summer, he said, "Let's call the kids and go to Oakwood for dinner." By then, it was becoming difficult for him to leave the house. But Mom arranged it, and a little while later, as many of us who could make it on short notice arrived at the restaurant to have dinner with Bob.
Among his favorite foods were ice cream, dark chocolate, grilled hot dogs, and a good steak. Following his bypass surgery, Mom hoped that Bob would eat less beef—as the doctor had advised him—and also be a positive influence on me, since I shared his enthusiasm for steak. Talking to both of us, she said, "Bob used to eat a lot of beef. Tell Sammy what you think of that now." He turned to me and said, "All I can say is, enjoy it while you can!"
Another of Bob's great enjoyments in life was reading. He read newspapers, books, and magazines cover to cover. He seemed to know something about every subject, and in the days before Google—and even after the advent of the Internet—if we wanted to know something about an obscure subject, we would say, "Let's ask Bob."
In addition to his encyclopedic knowledge, he had an amazing vocabulary. Even as his dementia progressed, he could express himself well. Visiting an assisted living facility and evaluating it from an engineering standpoint, he turned to my brother Lee—also an engineer—and remarked, "This place looks like an accumulation of minimums."
A few months ago, I visited him in a different facility, one that Mom selected for him. I asked how he liked the place. "Very well," he replied, gesturing to indicate the comfortable surroundings. "As you can see, everything is very congenial."
Despite his great intelligence, vast knowledge, and extensive vocabulary, he was humble and did not make others feel inferior. He also ignored the "step" in stepchildren, and we knew he always had our best interests at heart. If he heard that we needed tires for our car, he scoured the newspaper and told us where to find the best deal. When we moved into a house that needed work, he went to Big Lots and found wallpaper, got our approval, and then wallpapered our guest bathroom. When I wanted to plant a garden, he suggested renting a tiller and came over to help me use it.
In addition to his helpfulness to others, Bob was also known for his fairness and honesty. He was conservative but not cheap. He paid people fairly and on time, and he never paid interest on a credit card. He was his own "Consumer Reports," researching to find the best price for the best quality. He admired Walt Disney properties—their theme parks, hotels, and campgrounds—and held in high regard any enterprise of quality that was operated in an efficient and professional way.
His personal values, however, extended well beyond the material world. Bob grew up in the Methodist Church, and he attended regularly until declining health made that difficult for him. Even then, he and Mom watched Joel Osteen on Sunday mornings, and when I loaned them a video of Norman Vincent Peale last year, Bob was very enthusiastic about it. During a down time, he listened to a CD of country gospel songs, tapping his foot and singing along with the upbeat music and words of hope. While he was not outwardly expressive regarding his faith—or about many personal subjects—on several occasions, he told me he had been praying. His humble spirit, honesty, and desire to care for others were all quiet signs of his faith in God.
Bob was an influence for good in our family, and it was a privilege to have him as a stepfather as well as a grandfather to our children for so many years. As he reached his ninetieth birthday, he fell asleep, free from pain, and returned to his eternal home.
As Bob would say, we "enjoyed it while we could," and we are thankful that he is now in a place of the highest quality, enjoying an accumulation of maximums, where everything is infinitely more than congenial.
–Sammy Smith